Welcome March
Yes, spring is in the air and we can look forward to longer, warmer, days and plenty of sunshine. It also can mean springtime allergies, which we'll talk about, along with controlling your Social Security taxes, some travel tips, and lots more. If I can help you with your Medicare, retirement, or insurance needs, just contact me at American Senior Benefits.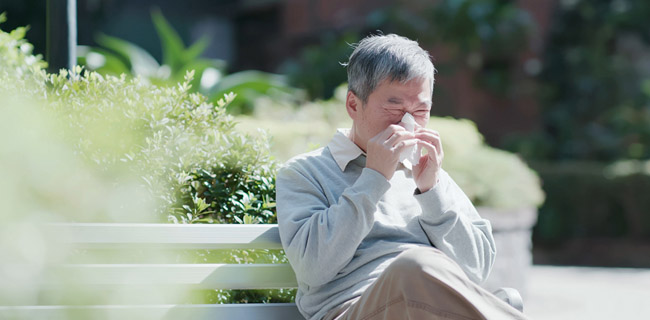 We all love the beauty of springtime weather, but springtime allergies … not so much. They can mean coughing, sneezing, and all-around misery. A common trouble-maker in the spring is pollen.
Pollen is an allergen released by trees and plans. Trees that most commonly release allergens include ash, birch, elm and more.(1)
Treatments include antihistamines and steroid sprays. If you have symptoms, see your doctor. A visit to an allergist (allergy specialist) could be called for.
1. Bass P, Best ways to treat and prevent springtime allergies, VeryWellHeath, April 30, 2018, Web, VeryWellHealth.com
Keeping Social Security taxes down
Some of us ask the question of whether Social Security benefits are subject to income taxes.
The answer is a solid "maybe." For Federal Income Tax, it depends on your income, the higher it is, the better your chance of having to pay the IRS.
The presence of state income tax depends on where you live. The good news is most states do not tax Social Security; 13 do.
Some suggestions for reducing tax on your Social Security: Stay below the taxable thresholds and carefully manage your other retirement income sources .(2)
2. Brandon E, How to minimize Social Security Taxes, U.S. News and World Report, January 16, 2019, Web, USANews.com
Tuscan Lamb with Tomatoes and Polenta (3)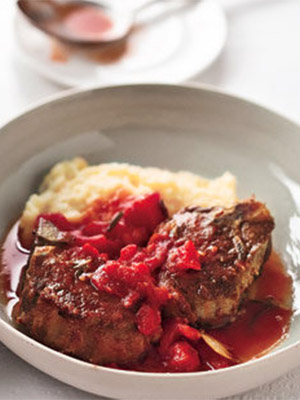 Here's an old-world delight featuring polenta —a good source of fiber and vitamins.
INGREDIENTS:
| | |
| --- | --- |
| 1 tsp olive oil | 8 small lamb loin chops (about 3/4-inch-thick) |
| Kosher Salt and Black Pepper | 2 cloves garlic |
| Sliced, 1 28-oz can diced tomatoes | 1/2 cup dry white wine |
| 1 tbsp fresh rosemary leaves | 3/4 cup instant polenta |
| 1 tbsp unsalted butter | |
DIRECTIONS:
Heat oven to 400°. Heat oil in large ovenproof skillet over medium-high heat. Season chops with ½ tsp salt and ¼ tsp pepper. Cook chops until browned. Transfer to a plate. Discard all but 1 tbsp of drippings.
Add garlic to the drippings and cook. Stir until fragrant — 30 seconds. Add tomatoes, wine, rosemary, and ¼ tsp each salt and pepper and bring to a boil. Reduce heat and simmer until the sauce begins to thicken.
Nestle the chops in the tomatoes. Transfer the skillet to oven, and cook, 10-12 minutes for medium-rare. In medium saucepan, bring 3 cups water to boil. Gradually whisk in the polenta. Cook, whisking frequently, until thickened, 3-4 minutes. Whisk in butter, ½ tsp salt, and 1/8 tsp pepper. Serve with the chops and tomato sauce. 385 calories per serving.
3. Bacon Q, Tuscan lamb with tomatoes and Polenta, REALSIMPLE, accessed February 4, 2019, Web, RealSimple.com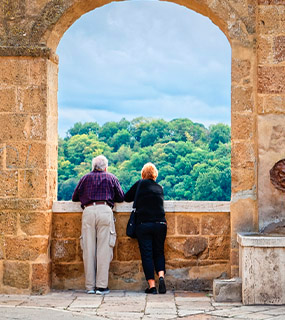 Thinking about traveling as the weather warms? Here are some tips that might help: (4)
If you're traveling by air and have special needs, let the airline know well in advance. Wheelchairs and other transportation can be provided and assistants can help you get around the airport.
Pack medications in carry-on luggage so they're easy to get to. Bring prescription info. Drinks lots of water to avoid dehydration.
If you're traveling out of the country, talk to us about international health insurance.
4. Karim S, Travel tips for the elderly, USA Today, accessed February 1, 2019, USAToday.com
Schedule your annual wellness visit!
See your doctor to update your prevention plan. Medicare provides it at no cost to you!
(Note: this is also a great time to review your insurance and financial health at no cost or obligation. Call me at American Senior Benefits).
Senior Financial Glossary (5)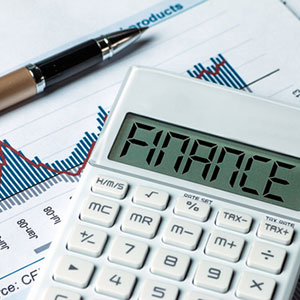 Sluggish economy: The economy is considered sluggish when growth is slow, flat, or actually declining.
Slush fund: This is money set aside in reserve.
Small cap: A small cap company has relatively small value for its available shares of stock. Usually between $300 million and $2 billion.
Smart Money: This is capital controlled by financial professionals.
5. Dictionary, Investopedia, accessed February 3, 2019, Investopedia.com
Did you know this about March?
March is National Colorectal Cancer Awareness Month.
On March 1,1961, President Kennedy establishes the Peace Corps.
On March 17, 1776, during the Revolutionary War, the British evacuate Boston. The Day becomes known as "Evacuation Day."
More than 150% more beer than usual is sold on St. Patrick's Day (March 17).
Birthdays:
Alexander Graham Bell (March 3), Bryan Cranston (7), Stephen Curry (14), Maria Carey (27)
6. March birthdays, Famous Birthdays, accessed February 1, 2019, Web, FamousBirthdays.com
"When you fight for a desperate cause and have good reasons to fight, you usually win." (7)
– Edward Teller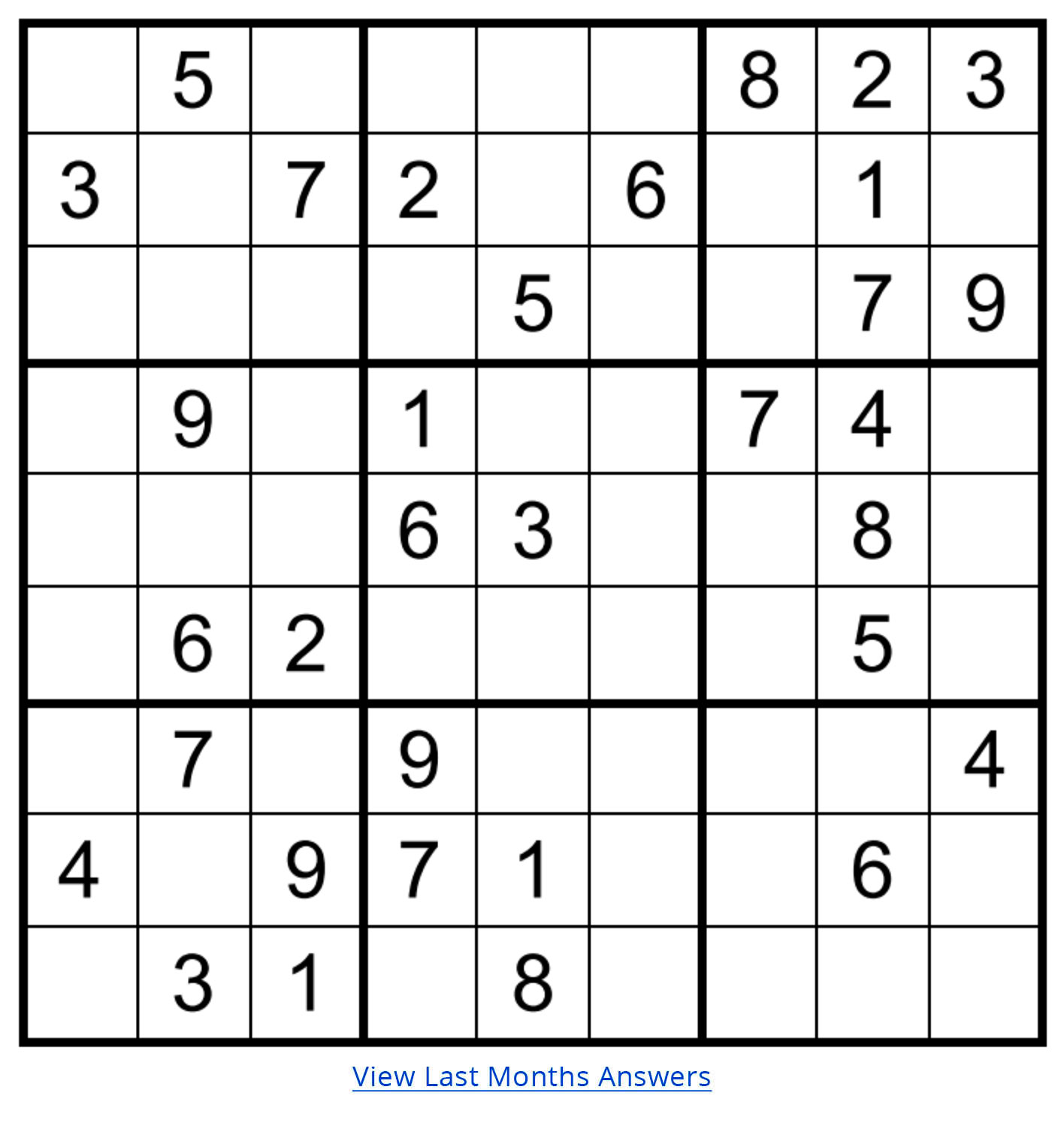 7. Edward Teller quotes, BrainyQuote®, accessed February 3, 2019, Web, Brainy Quotes
asbindusr
2019-04-12T10:00:17-04:00