Welcome June
The month of June is all about weddings, graduations, and, of course, dads, (Father's Day, June 14). Plus, it's the perfect time to talk about Men's Health Month, as well as preparing for emergency situations, and discovering a new recipe that's ready for your grill. Remember, if I can help with your insurance or retirement needs, just contact me at American Senior Benefits!
Men's health and longevity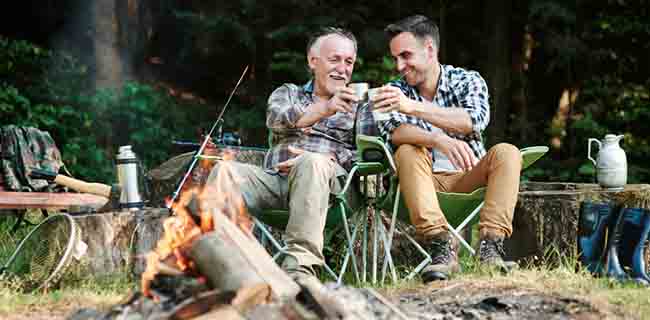 Men's Health Month is designed to promote smart health practices for you, your father … all the important men in your life. A major topic here (and globally) is that men tend to live considerably shorter lives than women. There is even some thinking that men have lower resistance to illness than women. (1)
Some relevant facts:
Recent U.S. statistics show men's life expectancy at 76 years and women's life expectancy at 81.1. (2)
When it comes to cancer mortality, the National Cancer Institute says men are more likely to die from the disease than women.
In light of this special month, here are some suggestion to help boost men's health: see your doctor (which men seem to do less than woman(3)) and be straightforward about how you feel when you do. Maybe, above all, don't smoke!
1. Gemma Tarlach, Why Women's Immune Systems Are Stronger than Men's, Discover, DiscoverMagazine.com (accessed April 30, 2019)
2. U.S. Life Expectancy Falls for Third Year in a Row, The BMJ, BMJ.com (December 2018)
3. Why Don't Men Go to the Doctor as Often as Women, Insight (Dana- Farber Cancer Institute), Dana-Farber.org (October 26, 2018)
Annuities: safe for seniors?
At American Senior Benefits, we're proud to be your source for quality annuities.
One question we're frequently asked is are annuities safe? We see the answer as "yes." We feel these are products that you can count on and feel good about.
Remember, we offer only annuities from highly rated companies. And your annuity can be structured to provide you with income for the rest of your life. Plus … we can help you decide whether an annuity is right for you and choose the annuity that fits your needs.
Let's talk and explore a wide range of annuity products.
Asparagus and Tomato Skewers with Honey mustard and Horseradish Sauce (1)
It's grilling time. Here's a quick and healthy recipe.
INGREDIENTS:
| | |
| --- | --- |
| 1/4 cup Dijon mustard | 1/4 cup honey |
| 3 tbsp prepared and drained horseradish | 2 tbsp finely chopped fresh mint leaves |
| Salt and ground black pepper | 1 pint cherry tomatoes on the vine |
| Wooden skewers soaked in water | 1 lb trimmed asparagus |
| Olive oil |   |
DIRECTIONS:
Preheat the grill. Whisk together the mustard, honey, horseradish and mint in a bowl. Season with salt and pepper, to taste. Let sit at room temperature for at least 15 minutes to allow the flavors to meld.
Thread the tomatoes onto skewers and put into a large bowl. Add the asparagus and drizzle with some oil. Season with salt and pepper, to taste. Put tomatoes on the grill and cook until charred on both sides. Grill the asparagus for about 2 minutes per side. Put the vegetables on a platter and drizzle them with the mustard sauce. Serve hot or at room temperature. Just 141 calories per serving!
Source: Food Network, Bobby Flay
Are you ready to meet an emergency?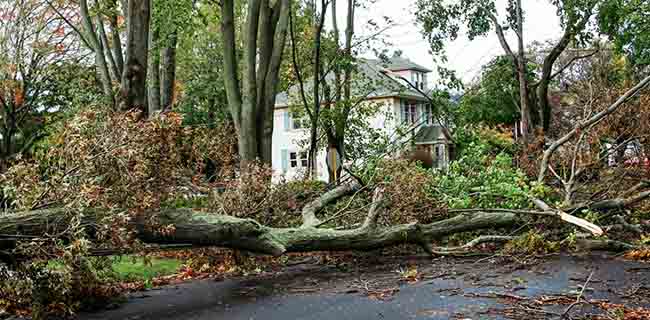 You never know when an emergency will strike –– an accident or natural disaster can literally come out of the blue.
The best thing you can do is be ready for anything.
Here are some things you can do now to be prepared (4):
Make sure you keep an emergency contact list handy.
Decide where you will go in case of an evacuation.
Consider a wearing a medical ID.
4. Emergency Preparedness for Older Adults, HealthinAging.com, HealthInAging.org (accessed May 1, 2019)
Planning to vacation outside the U.S.A?
Medicare doesn't usually cover you outside the country. Medicare Part B may cover you in some cases. And your Medicare Supplement Insurance may provide coverage. Contact us for information.
Senior Financial Glossary (5)

Special Needs Trust: This is a trust set up to allow a physically challenged or chronically ill person to access funds without affecting their eligibility for other forms of support.
Special Power of Attorney: This authorizes a person to act on behalf of another person.
Specific Risk: Specific risk is a risk that affects a minimal amount of a company's assets.
Speculative bubble: The "bubble" is an increase in asset values caused by –– as opposed to real financial fundamentals.
5. Dictionary, Investopedia, accessed February 3, 2019, Investopedia.com
Did you know this about June?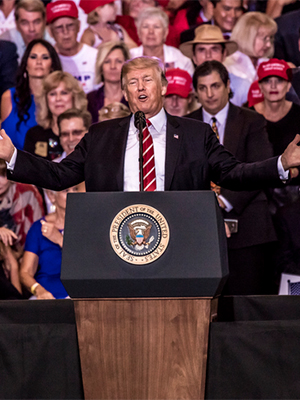 The 2019 Summer Solstice (official start of summer) is June 21.
June is Alzheimer's and Brain Awareness Month; Cataract Awareness Month; and National Migraine and Headache Awareness Month.
Occurring on June 6, 1944, World War II's "D Day" was the largest amphibious military landing in history.
On June 18, 1983, Sally Ride became the first American woman in space.
Birthdays: Marilyn Monroe (June 1), Johnny Depp (9), President Donald Trump (14), Mindy Kaling (24)
asbindusr
2019-07-16T18:56:00-04:00