Welcome January
A New Year is always full of promise — and possibilities. Make 2019 the year you achieve better health plus the financial security you've always wanted. Remember, backed by the resources and expertise of American Senior Benefits, I'll be available to offer help whenever you need it. Enjoy this first issue of the year which features some good Medicare news, some misconceptions corrected, a great winter recipe, and more.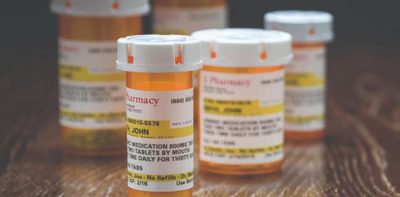 Maybe it was hard to notice, but when the clock struck 12 a.m. on January 1, your health care dollars gained some new buying power. That moment marked a big step away from the so-called Donut Hole in Medicare Part D (prescription drugs) which caused enrollees to pay a bigger share for drugs once they reached a certain coverage limit.
After the Affordable Care Act began, the Donut Hole began closing and was due to close completely in 2020. Then, thanks to the signing of last year's bipartisan budget deal, the Donut Hole for brand name drugs — generally seen as a particular hardship for seniors — was set to end with the coming of 2019; the Donut Hole's increased costs for generic drugs will end in 2020.
The "early" ending of the coverage gap for brand names was made possible by stipulations requiring pharmaceutical manufacturers to pay more of the costs for those stuck in the coverage gap.
Health care misconceptions that can cost you.
Make sure these beliefs held by some concerning health care in retirement don't cost you money 1:
Medicare Supplement Insurance is unnecessary. Medicare does not pay all of your heath are bills. A Medicare Supplement can help cover costs Medicare would otherwise leave to you. Talk to us!
Talking to a financial advisor abut health care is a waste of time. Someone with expertise (like folks at American Senior Benefits) can, in fact, help you develop a comprehensive plan to meet all eventualities.
Being healthy now means lower expenses later. Not necessarily so. Problems can happen to anyone at any time. So it makes sense to be financially prepared.
1. Hartman R, 8 Misconceptions About Health Care Costs in Retirement, US News & World Report, September 12, 2018, Web, USANews.com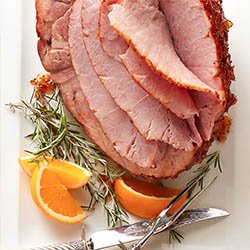 Good Taste, Good Health
Marmalade-Horseradish-Rosemary Glazed Ham (2)
Try this delightful low-fat dish — featuring a delicious glaze — on a winter's evening.
INGREDIENTS:
| | |
| --- | --- |
| One (5-6 lb) – Cooked Smoked Bone-In Ham (rump half or shank portion) | 3 Cups – Water |
| ⅔ Cup – Orange Marmalade | 2 Tbsp – Packed Brown Sugar |
| 2 Tbsp – Whole-Grain Mustard | 1-2 Tbsp – Prepared Horseradish |
| 1 Tbsp – Chopped Fresh Rosemary or 1 Tsp – Dried Rosemary | Optional: Crushed Fresh Rosemary Sprigs and Orange Wedges |
DIRECTIONS:
Preheat oven to 325°. Score ham in diamond pattern by making shallow diagonal cuts at 1″ intervals. Place ham (cut side down) on a flat rack in a roasting pan. Pour water into the bottom of the roasting pan around ham. Tent ham with foil. Roast for 1 hour. For glaze, combine marmalade, brown sugar, mustard, horseradish, and chopped or dried rosemary in small saucepan. Cook and stir over medium-low heat until marmalade melts.
After ham roasts for 1 hour, brush with glaze. Roast — uncovered —for 30-60 minutes more or until a thermometer inserted into center of ham registers 140°, brushing ham with glaze every 15 minutes. Let stand for 15 minutes before carving. Garnish platter with rosemary sprigs and orange wedges, if desired. Just 121 calories per serving.
2. Diabetic Living magazine, Marmalade-Horseradish-Rosemary glazed ham, EatingWell, accessed December 4, 2018, Web, EatingWell.com
Do you have the life insurance you need? Might an annuity make your future more secure? Let's get together before too much of 2019 goes by… let's plan and review. Let's compare what you have to what you need. Contact me today to set up a Free Policy Review
It's getting cold outside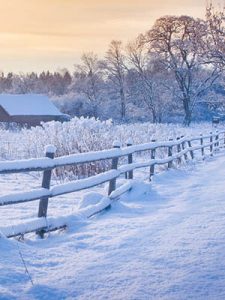 In many parts of the country we're getting into the coldest part of the year. (3) For seniors living in or traveling to chilly spots, dropping temperatures can be hazardous.
Hypothermia happens when a person's body temperature goes below 95º. Older people are more susceptible to his because they lose body heat faster and may have other conditions. (4) The result can be serious physical issues such as liver damage.
Answers can be wearing layered clothing, blocking drafts inside, and just checking on older friends and loved ones during cold weather blasts.
3. Haby J, Which Months of the year are typically coldest, the weather prediction.com, accessed December 5, 2018, Web, TheWeatherPrediction.com
4. Cold weather tips for seniors, Sage Minder, accessed December 5, 2018, Web, SageMinder.com
Senior Financial Glossary (5)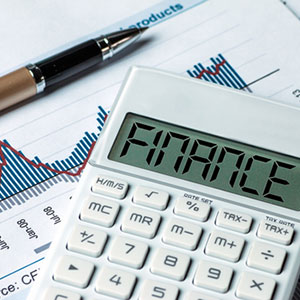 Significant Order: This is a stock order so big that it could affect the price of the stock on the market.
Single interest insurance: Insurance that covers one of two partners jointly owning a property.
Single Life Payout: In this retirement benefits option, the employee receives payments for life, but the payments stop upon his/her death.
"Skimming.": This occurs when identity thieves capture information from a cardholder and use it for fraudulent transactions
5. Dictionary, Investopedia, accessed January 7, 2019, Web, Investopedia
Did you know this about February?
The Ellis Island Immigration Center opened January 1, 1892.
According to reports, there are more separations and divorces in January than any other month.
Martin Luther King Jr.'s actual birthday is January 15, but celebrated on the third Monday of January.
On January 20, 1945, Franklin D. Roosevelt was inaugurated for a fourth term as president.
February is named for the Latin word meaning purification. (6)
Birthdays: (6) Elvis Presley (January 8), Howard Stern (12), Sam Cooke (22), Oprah Winfrey (29)
6. January birthdays, Famous Birthdays, accessed January 3, 2018, Web, Famous Birthdays
asbindusr
2019-02-26T13:32:43-05:00