Welcome December
We're at the end of one year and looking toward a brand new one. In this issue we offer tips for keeping your weight down during the holidays, run through some significant 2019 changes in Medicare and Social Security, serve up a healthy and fun recipe, and more. Remember, if I can help you with Medicare or retirement needs or if you would like a free policy review, just contact me at American Senior Benefits.
Most importantly, we wish you a glorious holiday season!
Avoiding holiday weight gain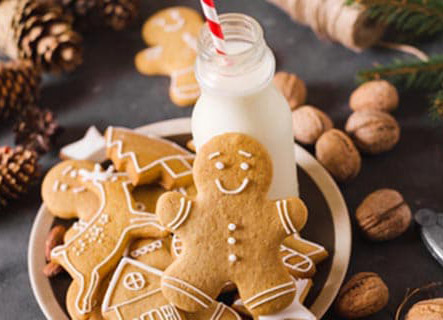 One of the biggest challenges of the holiday season is keeping your weight under control. Without being a Scrooge about food, and despite all the delicacies within reach, you can do it!
Here are some useful tips. (1)  …
Weigh yourself a couple of times a week; stay aware of your situation.
Start your day with some exercise.
Select the food you really want and let the rest go.
Don't try to cut back on food all day (it may result in over-indulgence later on).
1. 15 ways to avoid holiday weight gain, Health.com, accessed November 6, 2018, Web
As always, the New Year will bring new changes to both Medicare and Social Security. Here are some key changes to these programs.
Social Security
More Money for you. Starting in January 2019, your Social Security payment will be higher than it has been. In fact, the 2.8% cost-of-living adjustment (COLA) will be the highest since 2012.
The Social Security tax cap is rising. The maximum earnings subject to Social Security Tax will increase by $4,500 to $132,900 next year (meaning higher earners could see a rise in their tax burden).
There will be higher earnings limits. You'll be able to earn $600 more in 2019 before some of your Social Security payments are withheld.
2. Brandon E, Social Security changes coming in 2019, U.S. News & World Report, October 15, 2018, Web, USANews.com
Medicare
Some costs are going up slightly. (3)
The current standard monthly Medicare Part B premium of $134 is rising by $1.50 a month next year to a total of $135.50 (possibly more if you're a higher earner).
The annual Part B Deductible is going up by $2 to $185. The Part A inpatient deductible for hospital admittance will be $1,364 in 2019: up by $24.
Remember that Medicare Supplement Insurance is designed to help costs like deductibles. Let's talk about it!
Also, Medicare Advantage plans (offered by private companies) are getting their own Open Enrollment Period, from January 1 to March 31.
3. Backman M, 5 Medicare changes for 2019 you should know about, The Motley Fool, October 28, 2018, Web, MotleyFool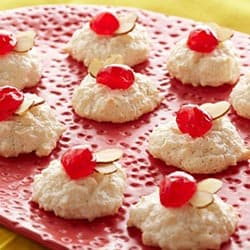 Almond Snowballs (4)
Holiday cookies are always fun. Here's a recipe that's tasty, heathy, and fantastic for holiday gatherings!
INGREDIENTS:
| | |
| --- | --- |
| 2 egg whites | A pinch of coarse salt |
| 1/3 cup sugar | 1-1/2 cups (about 6 oz) shredded coconut |
| 1 tsp almond extract | 1/4 tsp grated or ground nutmeg |
| 3 tbsp all-purpose flour | 9 candied red cherries (halved) |
| 1/4 cup sliced almonds | |
DIRECTIONS:
Preheat oven to 350º F. Beat egg whites and salt to soft peaks. Add sugar and beat again until peaks are stiff. Beat in almond flavoring. Using a rubber spatula or wooden spoon, stir in half of the coconut. Sprinkle in nutmeg and flour. Stir, then fold in the remaining coconut.
Using a small scoop, or working with 2 spoons, form 9 "snowballs" a couple of inches apart on each of 2 cookie sheets. Bake 12 -15 minutes, until lightly golden. Remove from oven and garnish each snowball with half a cherry and a couple of slivered almonds. Transfer to a rack or serving plate to cool. Just 64 calories each.
4. Ray R, Almond Snowballs, Food Network, accessed November 6, 2018, Web, FoodNetwork.com
Giving cash gifts this holiday season?
Here's some good news.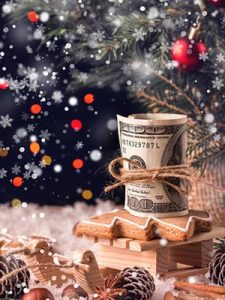 For many of us, there's no better holiday gift than cold, hard, cash. But you may also be concerned that the cash you give might create a tax obligation for you or the recipient.
There is a federal gift tax, but for most cash gift givers it shouldn't be an issue. 5
In 2018 the IRS lets you give up to $15,000 to any number of people without you or the recipient(s) owing any gift tax.
This takes away a tax risk for most and makes the money an especially appreciated gift.
5. Frequently asked questions on gift taxes, IRS, August 20, 2018, Web, IRS.gov
Free Review
Now — at the end of this year or the beginning of 2019 — is a smart time to make sure all your policies and accounts are working for you. Contact me today to set up a Free Policy Review.
Senior Financial Glossary (5)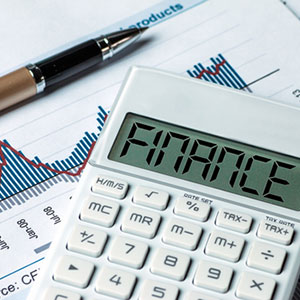 Silent Partner: This is a person whose involvement in a partnership is limited to providing capital (money) to the business.
Silent Bank Run: This occurs when withdrawals are made by a bank's customers (a lot of them) in the form of electronic fund or wire transfers rather than going into the bank and withdrawing money.
"Silver Parachute": A clause in an employee's hiring contract promising special compensation if he or she is terminated is sometimes called a Silver Parachute.
Simple Interest: You can find simple interest by multiplying the daily interest rate on the principal of a loan by the number of days between payments.
6. Dictionary, Investopedia, accessed November 6, Web, Investopedia
Did you know this about December?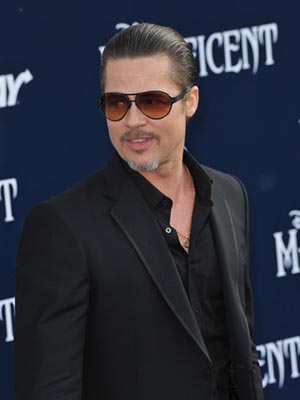 Surveys say nine-in-ten Americans celebrate Christmas.
The Jewish holiday of Hanukkah is from December 2 to December 10.
On December 1, 1955, Rosa Parks refused to give up her seat on a Montgomery, AL bus and the modern civil rights movement began.
The Winter Solstice arrives on Friday, December 21, at 5:23 pm ET.
Birthdays: (7) Jay-Z (December 4), Kirk Douglas (9), Brad Pitt (18), Mary Tyler Moore (29)
7. December birthdays, Famous Birthdays, accessed November 5, 2018, Web, Famous Birthdays
The best holiday season ever to you and yours!
"Christmas is not a time nor a season, but a state of mind. To cherish peace and goodwill, to be plenteous in mercy, is to have the real spirit of Christmas." (8)
– President Calvin Coolage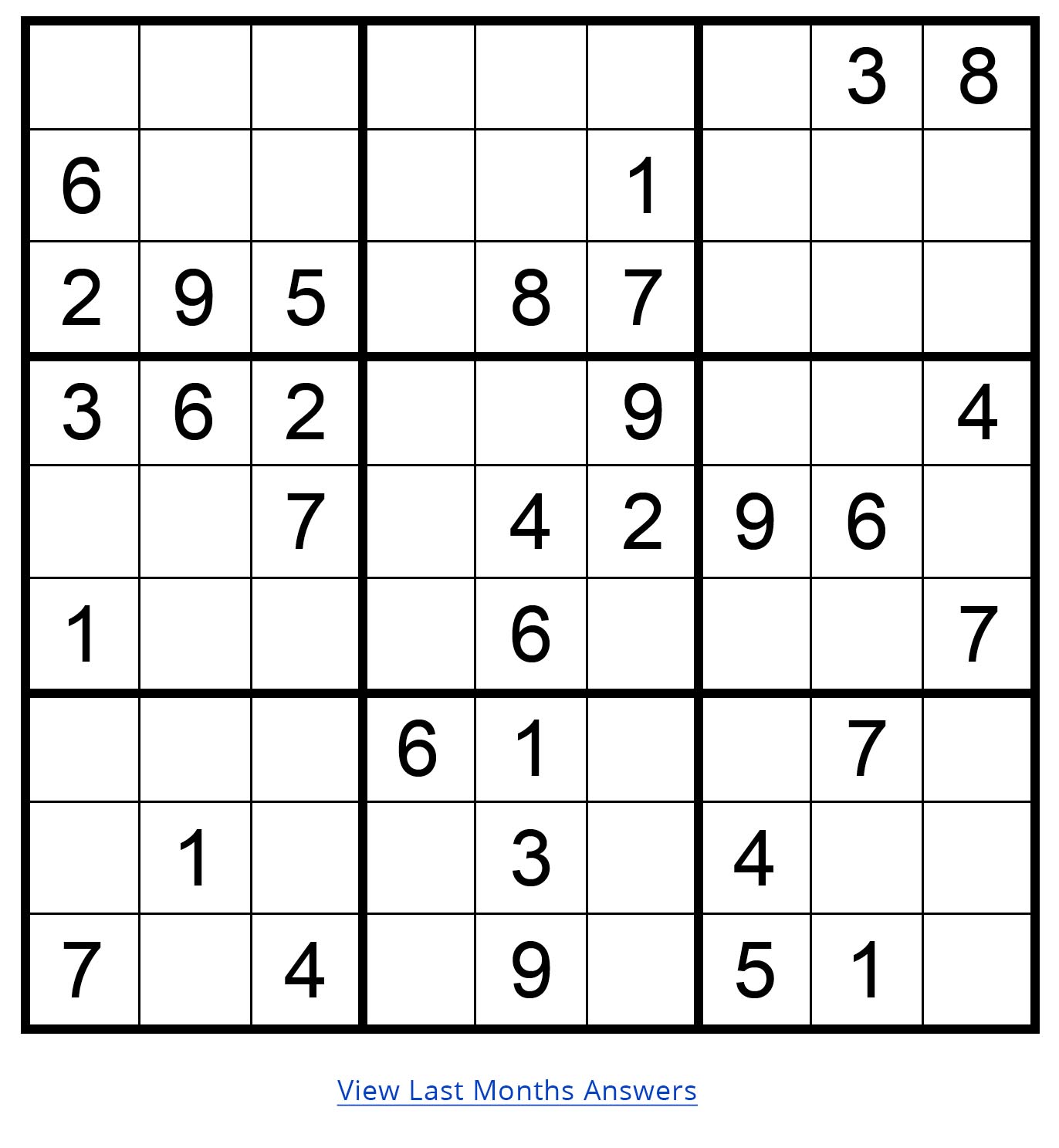 8. Christmas quotes, BrainyQuote®, accessed November 5, 2018, Web, Brainy Quotes
asbindusr
2019-02-26T13:30:50-05:00