Welcome April
We all know what April showers are supposed to bring, later on. Maybe we'll get lucky and see some of nature's color this month. In the meantime, this issue of your newsletter has tips for taking your medications correctly, information on a serious condition affecting as many as one million Americans, a crisp springtime recipe, and more. If I can help with your health care or retirement needs, please contact me at your convenience.
Be sure to take your medications properly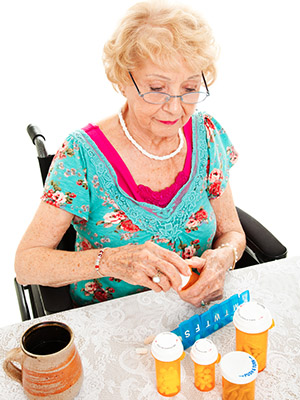 No doubt, many of the health care advances in recent years have come in pharmaceutical labs. But all this work (and expense) is only useful if patients take their prescribed medications and take them properly. (And many do not).
In fact, not taking medications have been found to lead to unnecessary hospital admissions, illness, and even deaths.
But you can do it right. Here are some suggestions:
Make taking your medications part of your everyday routine, with or after breakfast, for instance.
Set a timer or alarm clock to tell you when to take your "meds."
Use a pill container.
If traveling, be sure to bring enough medication.
Of course read any instructions that some with your medications and talk to your doctor (or pharmacist) if you have questions.
1. "Why You Need to Take Your Medications as Prescribed or Instructed," U.S. Food and Drug Administration, accessed March 10, 2019, Web, MedBroadcast.com
Looking at Parkinson's Disease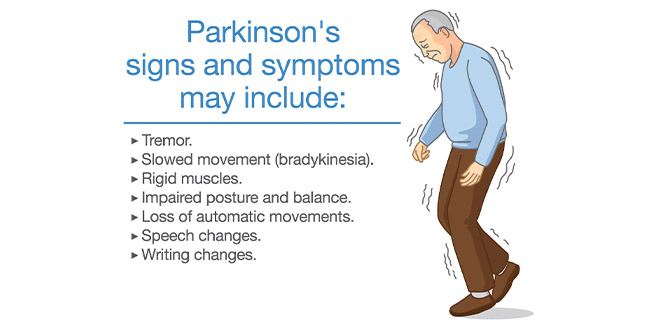 A diagnosis of Parkinson's disease can be frightening, with visions of tremors and dementia.
As many as a million Americans live with Parkinson's. But an army of experts are seeking new treatments – and even a cure – with every tool at their disposal. During this National Parkinson's Disease Awareness Month let's learn a bit about this condition.
Parkinson's is the second most common degenerative neurological disorder. Symptoms include loss of movement, rigidity in limbs, loss of intellectual ability, sleep and mood disorders, balance problems, and more. While the disease does strike younger people, on occasion – actor Michal J. Fox, for instance, who started a respected foundation to fight Parkinson's, it's mainly seen as a condition that strikes the elderly.
The disease strikes about 50% more men than women.(2) The good news is that treatments can help. The drug levodopa has long been seen as the "gold standard" in treating Parkinson's symptoms and is seen as effective. Other treatments are used as well.
2. Parkinson's Disease, National Institute on Aging, accessed March 9, 2019, web, NIA.NIH.GOV
Snap pea and quinoa salad (3)
Here's a refreshing salad just right for the spring season.
INGREDIENTS: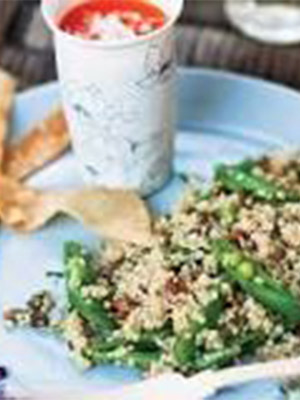 | | |
| --- | --- |
| 2 Cups Water | 1 Cup Quinoa |
| 2 cups snap peas – trimmed and cut diagonally into thirds | 1-1/2 cups button mushrooms (cut into quarters) |
| 1/3 cup thinly sliced red onion cut into 1″ lengths | 1 tbsp chopped fresh dill |
| 1/3 cup white balsamic vinegar or white wine vinegar | 1/4 cup virgin olive oil or flaxseed oil |
| 1 tsp freshly grated lemon zest | 1 tbsp lemon juice |
| 1 tsp maple syrup | |
DIRECTIONS:
Combine water and quinoa in medium saucepan and bring to boil. Reduce to simmer, cover, and cook 15 minutes
Fluff with fork and set aside to cook.
Combine peas, mushrooms, onion, and dill in a medium bowl. Whisk vinegar, oil, lemon zest, lemon juice, and maple syrup in a small bowl. Stir dressing in the cooled quinoa until evenly disbursed. Add the quinoa to the vegetable mixture. Toss and serve. Just 223 calories per serving!
3. EatingWell Test Kitchen, EatingWell, accessed March 9, 2019, Web, EatingWell.com
Major financial issues for seniors
While many seniors struggle with their physical health, their financial health in retirement can be a challenge as well. Some examples: (4)
Debt: Stuck with a lot of debt? Maybe check with your lending institution to see if adjustments are possible.
Managing money after death of spouse. For example, problems can occur if your home mortgage is in your deceased spouse's name. Expert help might be useful here.
If you're traveling out of the country, talk to us about international health insurance.
Also – insurance. Do you have enough life insurance? The right kind? Speak with us!
4. Marte J, "5 common financial struggles faced by people over 60," The Washington Post, June 2, 2017, Web, WashingtonPost.com
Concerned about what your final expenses will mean to your loved ones? Let's talk about easy ways to find real peace of mind!
Senior Financial Glossary (5)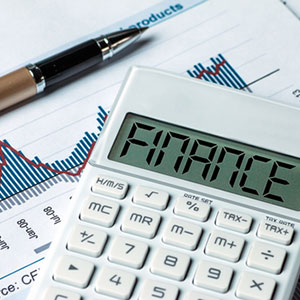 Social audit: This is a review of a company's efforts in social responsibility. It could involve the environment, fair pay, helping children, any number of things.
Soft currency: A soft currency fluctuates in value, mostly lower, as a result of the country's political or economic uncertainty.
Solvency ratio: Here is a measure to determine a company's ability to meet its debt obligations.
Special finance: This is a way to provide financing to auto purchasers who may not otherwise qualify.
5. Dictionary, Investopedia, accessed March 9, 2019, Web, Investopedia.com
Did you know this about April?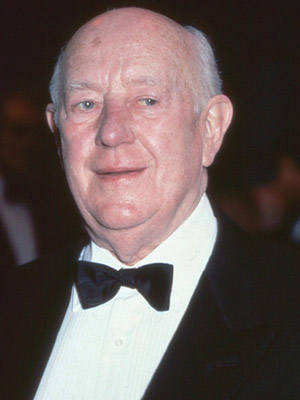 On April 3, 1948, President Truman signed the "Marshall Plan," a European recovery plan after World War II.
Remember, this year's federal tax deadline is April 15. State and local taxes may be due on the same day.
April is African-American Women's Fitness Month and Alcohol Awareness Month.
The "Midnight ride of Paul Revere and William Dawes" occurred April 18, 1775.
Birthdays: (6)
Alec Guinness (April 2), David Letterman (12), Queen Elizabeth II (21), Coretta Scott King (27)
6. April birthdays, Famous Birthdays, accessed March 10, 2019, Web, FamousBirthdays.com
"The first of April is the day we remember what we are the other 364 days of the year." (7)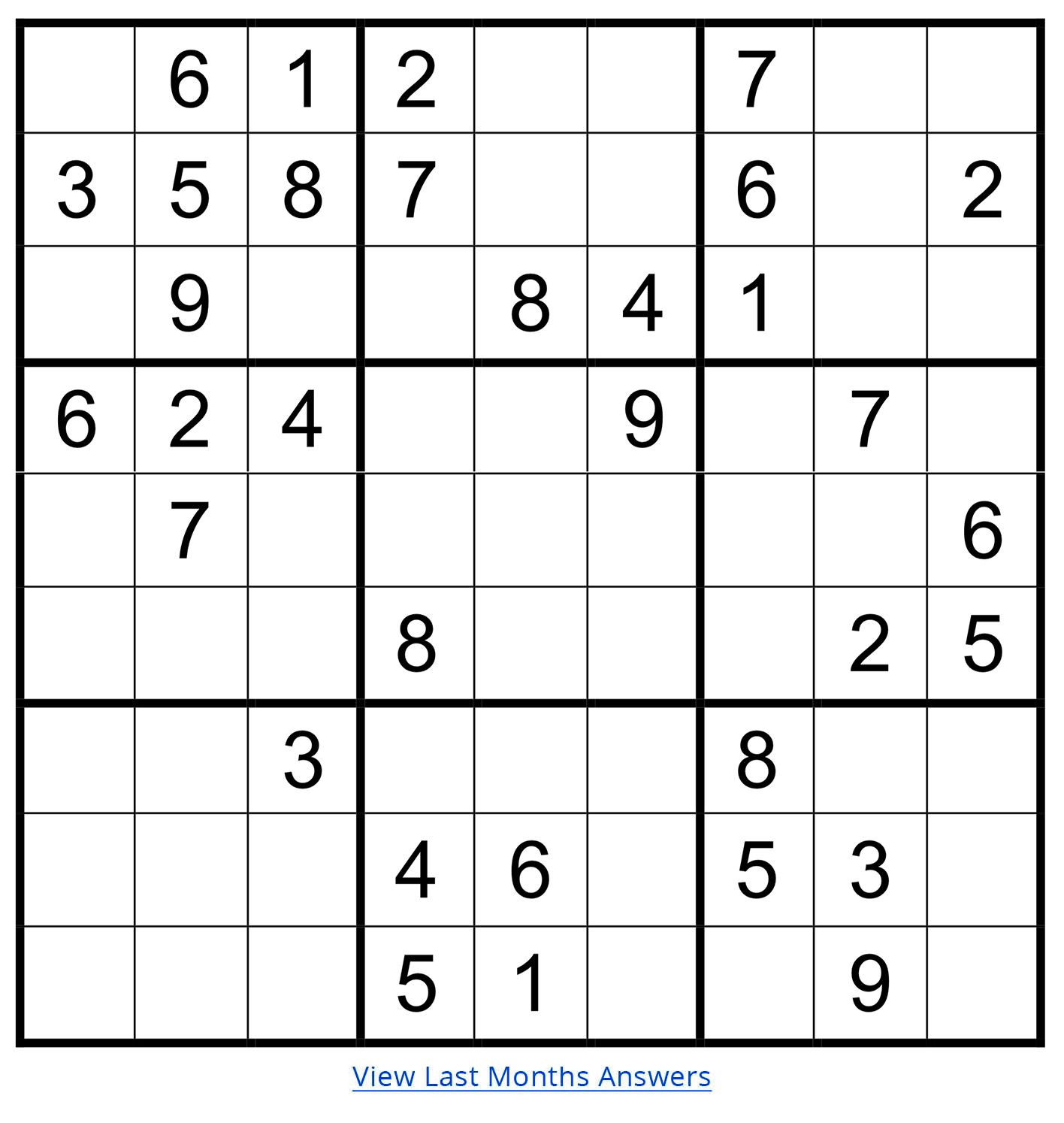 7. "Mark Twain quotes," BrainyQuote®, accessed March 8, 2019, Brainy Quotes
asbindusr
2019-04-22T11:17:42-04:00